EXHIBITORS/VENDORS
Although it's still very early, I wanted to make mention of the companies that have already purchased their booth space for the 2018 Expo.

As of November 14

American Tackle Company

Archie's Custom Fishing Handles

Batson Enterprises

CTS Fishing

Custom Fly Grips

Custom Labeling System
Glenco LLC

Decal Connection
Get Outdoors
Hitena USA

Hand Tide Stix
Jerry's Custom Rods
NERBS

Pacific Bay International
Rod Components USA
Rodgeeks

RodMaker Magazine

7evenSeas
SeaGuide

Spiralite Rods
The Southern Rod Builders
Spintek

More to be Announced...

The newest and best rod building products on display. (Pacific Bay)
Most major manufacturers display at the Exposition. (Batson Enterprises)
Literally thousands of rod blanks are available at the Exposition. (Mud Hole Tackle)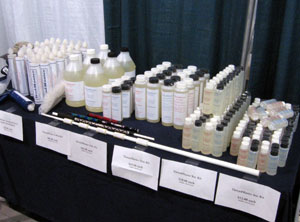 Additional products, such as adhesives, epoxies, tools, etc., are also available. (Lamar)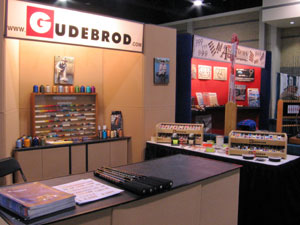 It's all here - at the Exposition! (Gudebrod and American Tackle)
The Expo features more manufacturers, vendors and rod building products, than any other event!